Machining of CAD-CAM blanks and blocks
Matrix offers high flexibility and production capacity to meet capacity to meet all requirements.
High precision
Machining of special metals
Blanks up to 40 mm for complete prostheses
Stop-and-go milling (schunk attachment)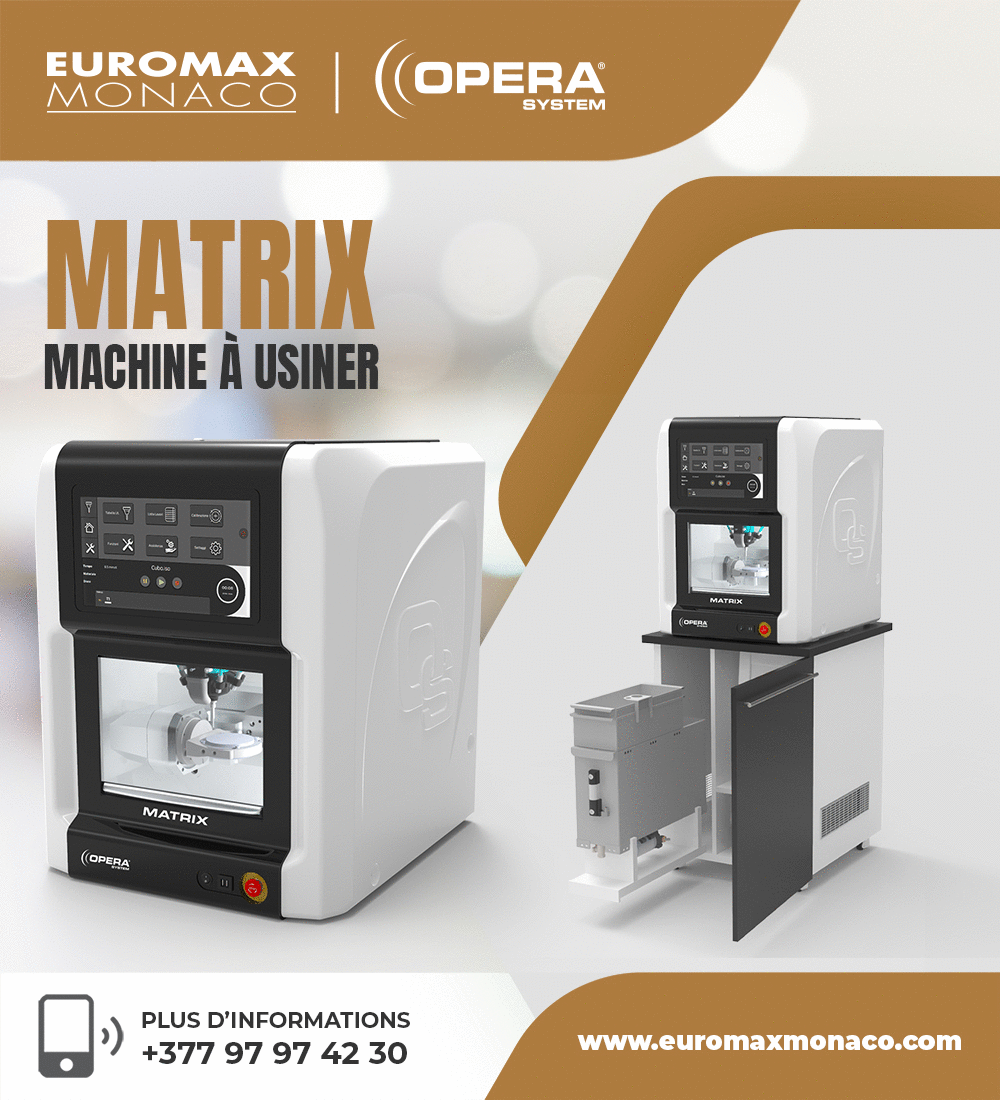 A combination of power and precision, Matrix offers you milling of the highest quality. Specialised in metal machining thanks to the
power of its water-cooled spindle, Matrix can mill any type of material. Its Schunk shank will allow 'stop and go' machining without
loss of precision.
Fields of application

Wet and dry

Dimensions
650 x 700 x 830 mm

Weight

±180 kg
File Format
STL

No. of axes

5

Positioning Range

A rotary axis of 360 degrees B rotary axis (fifth axis) of ± 40 degrees

Blank thickness

10 to 40 mm – Ø 98 mm

Automatic Tool Changer

22

tools

Machinable materials

Zirconia, Wax, PMMA, CoCr, Peek, Acetal, Titane, Premilled, Nanoceramic, Feldspath, Lithium disilicate, Composite resin, etc

Air Consumption

± 100 l/min to 7 bars

Repetition accuracy

± 0.0001 mm
Rotation Speed
Jager chuck spindle rotating up to 60000 RPM
Collet chuck
6 mm

Power supplu

230V ac 3500w
Maximum power
3200 watts
Support
6 blocs